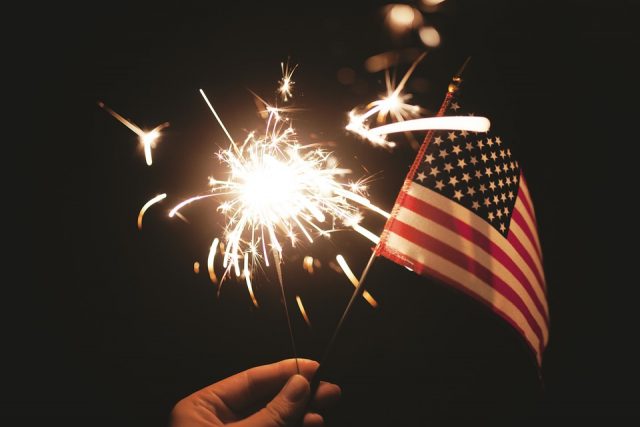 Fourth of July, also known as Independence Day, has been a federal holiday since 1941. Many banks, businesses, and restaurants are closed or have holiday hours. Prior to the year of 1941, many establishments closed, but it was an unpaid holiday for many workers. Since then, the Fourth of July has become a paid holiday for employees who work for establishments that are closed.

However, there is more to the day than just a paid day off for employees. The actual holiday of the Fourth of July dates back to July 2, 1776 when Congress voted in favor of independence for the United States of America from the ruling of Great Britain. Two dates later, the final wording of the Declaration of Independence, which was drafted by Thomas Jefferson, was approved and published. Back then, it was just 13 colonies that had adopted the Declaration of Independence, as the United States of 50 states was not established yet.

The Fourth of July is a holiday celebrated by many Americans, and the way it is celebrated comes from John Adams. On July 3, 1776, John Adams wrote a letter to his wife Abigail stating that he wanted the Fourth of July to be a huge celebration with parades, shows, games, guns, bells, bonfires, and lights throughout the United States. Today, many Americans are celebrating the Fourth of July the way John Adams would have wanted it. The birth of American Independence is remembered and celebrated with fireworks, parades, picnics and BBQs. Family and friends gather together to honor the day. Typical Fourth of July food include hot dogs, hamburgers, sausages, and watermelon. Sporting events include baseball games, three- legged races, swimming activities, and tug- of- war games. Many Americans display the American flag outside of their homes or buildings. Neighbors and communities gather to watch firework displays. If the area you live in isn't putting on a firework display, you can count on watching it be shown on television.